How to Find Reputable Tax Help in Denver This Winter
---
January 9, 2019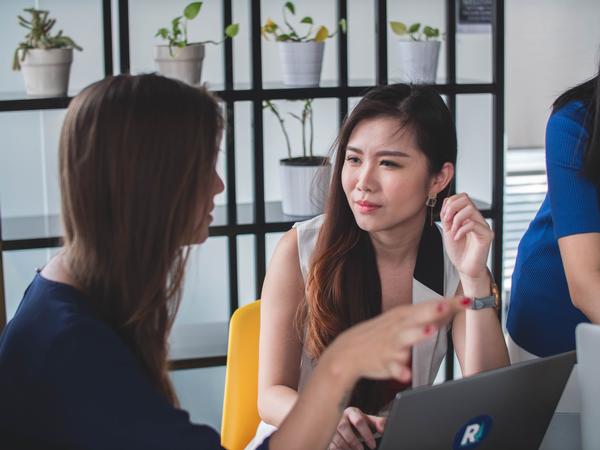 Tax season is only a few months away, if this is the first time doing taxes, you might need more tax help in Denver than the average adult. However, that certainly isn't a bad thing! Most adults require professionals to prepare their taxes for them or fix accidentally filed errors in their state or federal taxes every April. To help you find the best tax professionals in the Denver area, follow this guide during the 2019 tax season!
Know What You Can Afford
One of the most important things to keep in mind when finding local tax help is your budget. Even if you think you're getting a significant refund back this year, you should keep in mind that tax professionals can charge quite a bit of money. When browsing the best tax accountants in Denver, you should know what your budget is and use that to refine your search. Fortunately, creating a budget is relatively easy to do on your own, but if you need help, you can always reach out to your local bank branch for assistance before tax season commences.
Search For Local Help in Your Area
To get a good idea of the variety of tax specialists in your local area, you should look up tax accountants or tax resolution specialists in Denver. Fortunately, all this typically requires is an easy Google or Yelp search, but you should also plan on taking full advantage of personal recommendations as well. After all, what's better than using a referral discount to cut down on how much your accountant will take out of your tax refund this year? Plus, using recommendations can help build a lasting relationship with a local tax accountant for your annual tax needs. 
Figure Out What You Need Help With
To find the best tax help in Denver, you should figure out what kind of guidance you need. For example, do you need help preparing and filing your taxes or do you require assistance fixing an error you caused? No matter the problem, a tax accountant can help, but it's often best to know what you need help with before contacting local tax specialists to set up an appointment to file or fix an error on your taxes for the new year. 
Get a Few Local Quotes
After you know what your budget is, know what you need help with, and have plenty of tax help options on the table, you should begin getting a few local quotes. Fortunately, many tax help providers allow you to obtain quotes directly from their website, but for some, you might have to call or email them to get an estimate. With these quotes, you should begin comparing them to see which are more affordable for your budget and start narrowing down your options based on the estimates you receive. With the remaining tax specialists that you're considering, you should plan on booking consultations to help you figure out who you want to hire for tax help this year. After scheduling a few meetings, you'll be able to have all your questions answered and can start preparing for the 2019 tax season. 
Book Consultations with Local Tax Experts
If you still have a few tax specialists which you're unsure who to hire over the other, booking consultations are a great idea to compare the few remaining options you have to determine who you want to hire to solve any of the tax problems you may have in 2019. Fortunately, most accountants won't charge you a dime for a consultation, and they typically don't last longer than twenty minutes. Following the few consultations you book, you should know exactly who you want to hire for tax help in Denver this year.
Set Up a Date to Do Taxes
Although taxes are due in April, you don't necessarily want to wait until the last day to get them done, unless you want to get in trouble with the IRS. It's essential you set up a date to do taxes sometime in February or March, which will give you plenty of time for you to get ready and book a date with a tax specialist since this is quite a busy season for them. Just remember, the earlier you book, the more availability you can take advantage of and the more affordable it will be for you. When comparing dates to choose to get your taxes taken care of, you should pick a date for the weekend, since preparing and filing your taxes can take quite some time to do. After all, this is not a process you typically want to rush and not one you want to use vacation time to do. 
Prepare for Getting Taxes Done in 2019
Once your tax filing date is set up, you should prepare for getting your taxes taken care of in 2019. You should do this by ensuring you have all the necessary tax paperwork from your employer, but keep in mind; you might not get this paperwork until late February. However, this entirely depends on your employer and how quickly HR operates at your workplace. Just keep in mind, if you have any questions about preparing your taxes this year, your tax specialist is only one call away.

There is a lot you should know about finding the best tax help in Denver this winter, from knowing what you can afford and booking consultations with tax experts to preparing the appropriate paperwork for getting your taxes done in 2019. If you need help getting taxes prepared for the new year or worried about having issues during this year's tax season, feel free to give Advanced Tax Solutions a call today at (303) 753-6040. Or, stop by their office today at 3801 East Florida Avenue in Denver, CO. Advanced Tax Solution's tax-exert staff will be more than happy to answer any financial question you have for your 2019 filing. Plus, their affordable rated and flexible availability is desirable for just about any new tax filer.


  Go Back